WINNER: 2020  ANTI-DEFAMATION LEAGUE "STAND UP" AWARD
"It is new that the heroes featured are women, and it is certainly worth discussing why it has taken so long for their stories to be celebrated in this way. What made these women truly remarkable was the strength of their common conviction despite their varied identities. ADL is proud to stand up with these filmmakers in highlighting real life heroism of standing up to fear-based aggression towards others solely on account of who they are."

Jury voted unanimously.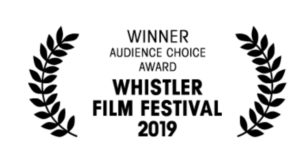 Liberté: A Call to Spy won the audience award at Whistler Film Festival where 97 percent of the audience voted for it as their favorite films.
"In my seven years as Director of Programming, we have had a number of independent and studio pictures that have sold out all their screenings, as was the case with "Liberté A Call to Spy."  But I have never experienced a spontaneous standing ovation as we did [with LIBERTÉ]. The outpouring of appreciative emotion was unprecedented."
Head Programmer, Whistler (LIBERTÉ ranked #1)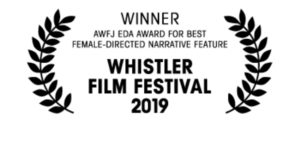 Liberté: A Call to Spy wins the Award for "best female directed feature" from the Alliance of Women Film journalists